after two years of playing mainly within the Boston-area environs, we are HITTING THE ROAD. The Road Awakening Tour brings us out into the wilderness beyond the Massachusetts border.  here's the when & where: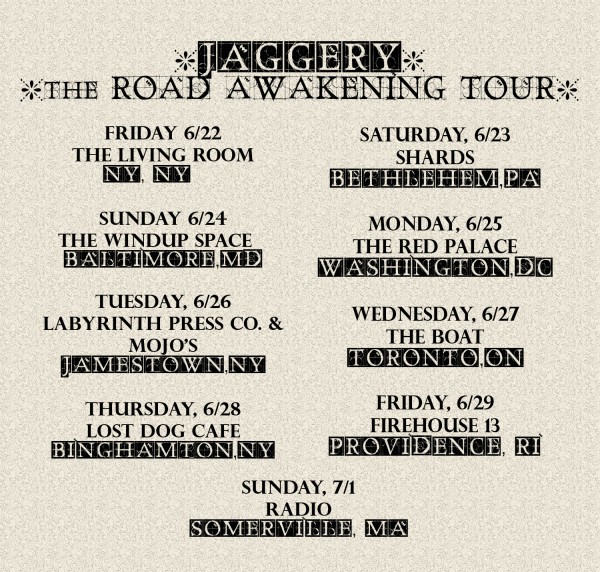 specific info about each show is to the right ————————>
OR by clicking SHOWS above, at the top of this page
(details for some shows are still being worked out, but will be updated, so visit often.)
we are so very excited at this opportunity to play for so many new folks, as well as those in areas we have not visited for some time now.  we need YOUR HELP to SPREAD THE WOR D about these shows ~ if you would like to help, email: info@jaggery.org with the subject header: Road Awakener (that would be you).
& guess what else: we will have T-shirts.
see you somewhere in the East Coast area trés soon!