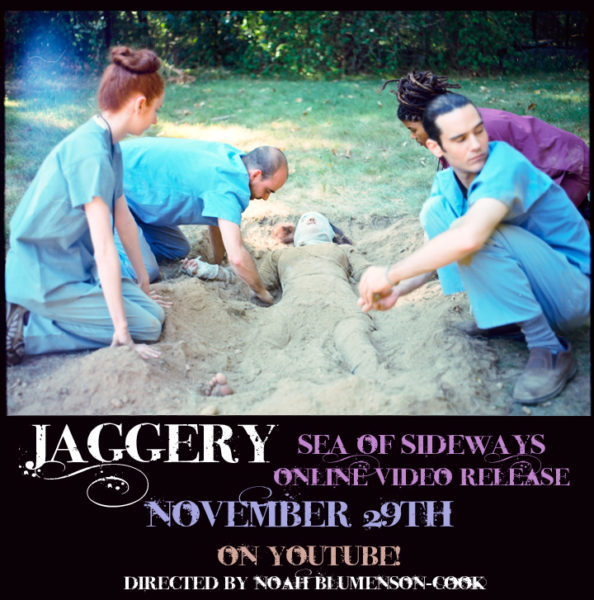 We are thrilled to unveil our second music video via youtube on
Cyber Monday, November 29th, 2010
Sea of Sideways ~ directed by Noah Blumenson-Cook ~ premiered recently at Café 939 in Boston and Oberon in Cambridge. We had a handful of DVDs for sale, in handmade-by-Rachel-Jayson sleeves, but those sold out immediately.
Soon YOU can see the video for yourself!
Noah Blumenson-Cook won Most Promising Filmmaker 2009 for his work on our first video, O Scorpio, from our 2006 album Polyhymnia.  Sea of Sideways ~ from our recently released third recording, Upon A Penumbra ~ was filmed during a heat wave this past August in Littleton, MA.
Tune into youtube anytime after 12am on November 29th ~ we'll be launching a new Jaggery youtube channel as well:
http://www.youtube.com/user/JaggeryMusic
exact link for video tba!